The Market Profile value areas and ShadowTrader Pivots for /ESZ21 and /NQZ21 Futures are posted free every morning in the ShadowTrader Swing Trader newsletter.
WindoTrader 702-800-4628 Speak with Terry about the ShadowTrader discount or CLICK HERE to learn more.
Click HERE for a market profile key that will help you interpret the chart above.
Pre market indications
| Opening In/Out Balance | in balance |
| --- | --- |
| Overnight Inventory | balanced to net long |
| Current Price/Overnight Range | middle third |
| Shock and Awe | no |
| Potential for Early Trade | no |
| Short Term Bias | bearish, S&P close below 50sma daily |
Key Levels for Today
| 4571.75 | Top of Spike |
| --- | --- |
| 4552.00 | ONH |
| 4513.75 | Settlement |
| 4497.75 | RTH Low / Bottom of Spike |
| 4487.25 | Top of Gap |
| 4479.75 | Bottom of Gap |
| 4471.75 | VPOC 10.18 / Weak O/N Low |
Ongoing Narrative / Commentary
Large spike lower into yesterday's close putting spike rules into play for this morning's session. Thus far, all overnight activity is confined within the spike which is the second most bearish outcome in the hierarchy of spike rules. The most bearish would be opening below the spike.
Yesterday's spike activity was especially noteworthy in that it closed a daily bar on the SPX and /ES well below the 50 sma daily. This is a very key moving average and a less weak market would have supported there longer than about the five minutes that it did. Carry this forward in your narrative as bearish.
Futures are coming into the session quite divergent which always adds an extra layer of complexity to day timeframe trade. /NQ's are currently down about 40 with /ES's up about 12. As always, pay close attention to this divergence when attempting day timeframe trade. Know which is the dominant faction before entering.
VPOC's
11.22 4715.25

11.24 4698.50
10.18 4471.75
10.14 4428.50
10.13 4355.00
10.06 4310.00
Scenarios
Spike rules are in play. Acceptance within the spike is bearish as it confirms the emotional price exploration of late yesterday. That being said, traders were somewhat short in the hole at yesterday's close given how far away the settlement was from value and the POC. While we are slated to open well below the ONH, there is still potential for some corrective activity early in the session. How much or if any at all will be very important M.G.I.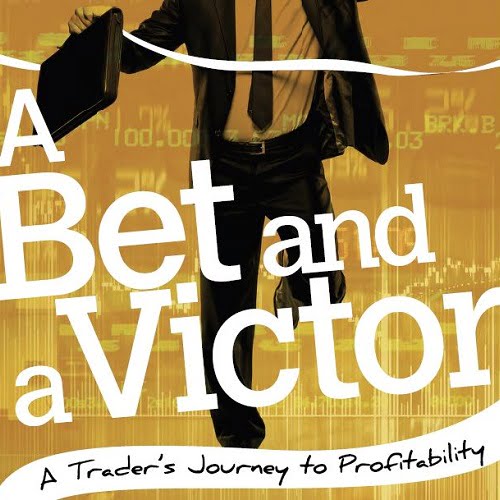 A Bet and a Victor eBook
Best way to dip your toe into the ocean of Trading Psychology for a tiny price. Follow protagonist Victor and see how many of his trading psychology pitfalls you recognize!
$20 – Get Yours Today