The Market Profile value areas and ShadowTrader Pivots for /ESM21 and /NQM21 Futures are posted free every morning in the ShadowTrader Swing Trader newsletter.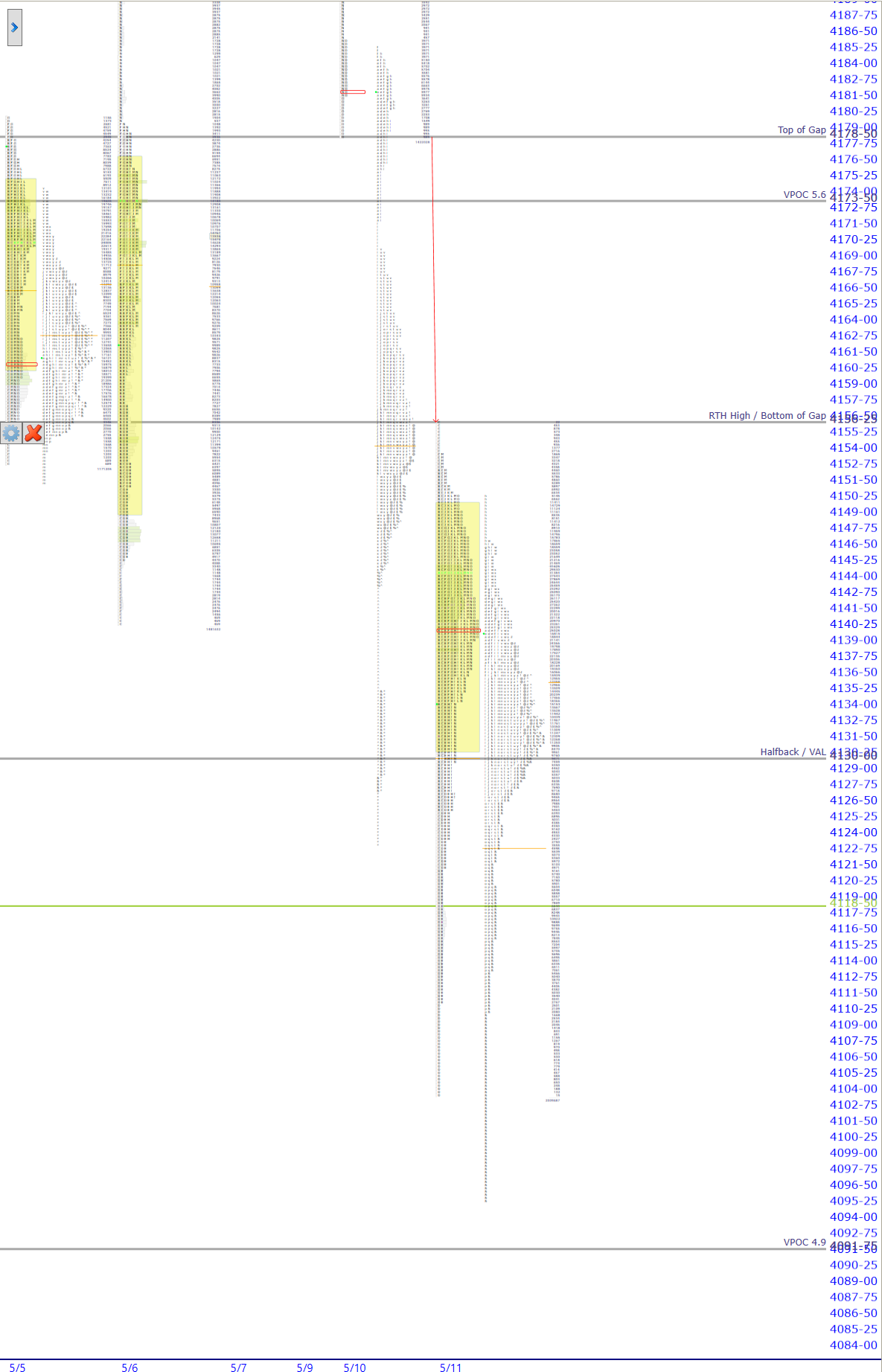 WindoTrader 702-800-4628 Speak with Terry about the ShadowTrader discount or CLICK HERE to learn more.
Ongoing Narrative / Commentary
Gapping back down into yesterday's large range. While yesterday's rally and relatively strong close seemed bullish, an objective look at M.G.I. may show otherwise. Firstly, yesterday's large gap was not filled. It was filled partially but still left a very large void above the RTH High. Value was clearly lower in a breakaway fashion. Last night's overnight activity stopped right at VAH, indicating that sellers are still in control. Recent CPI data release also took prices below the RTH Low for a short period. Carry that forward as price exploration.
As the ONH stalled at VAH, I will trade from the framework that sellers are dominant and rallies should be sold unless we find acceptance above that level. Carry forward yesterday's RTH Low as it was at a very technical level that is visual and mechanical for all traders. That could make this low weak should it be revisited.
Scenarios
Early indications offer little in the way of directional clues at the open. The better trades will probably develop later rather than earlier in the session.
As discussed above, I will assume a more bearish stance as long as prices are below VAH.

Carry forward that the ONL breached the RTH Low and thus that prior support level from April. Carry forward that for now those lower prices were rejected, however overnight trade has less import than RTH trade. Retesting the ONL would be a bearish signal and potentially put the daily 50 SMA into play on the /ES in the 4040 area.
James Dalton – Markets in Profile
For those who want to go deeper into the auction process, the follow up to Mind Over Markets by James Dalton
CLICK HERE