The Market Profile value areas and ShadowTrader Pivots for /ESM21 and /NQM21 Futures are posted free every morning in the ShadowTrader Swing Trader newsletter.
WindoTrader 702-800-4628 Speak with Terry about the ShadowTrader discount or CLICK HERE to learn more.
Pre market indications
| Opening In/Out Balance | out of balance |
| --- | --- |
| Overnight Inventory | 100% net long |
| Current Price/Overnight Range | in upper third, close to ONH |
| Shock and Awe | yes |
| Potential for Early Trade | yes |
| Short Term Bias | bullish, above daily 20SMA, new o/n ATH |
Key Levels for Today
| 4207.75 | ATH (overnight) |
| --- | --- |
| 4193.75 | RTH High / Top of Balance Area |
| 4166.75 | Bottom of Balance Area |
| 4160.00 | Top of Single Prints |
Ongoing Narrative / Commentary
Reactions to FB and AAPL earnings along with Powell's reiteration that it's too early to talk about any sort of taper of QE has futures up strongly and breaking out of a three day balance. Balance rules apply.
First day in awhile that we've opened out of range/balance and have some shock and awe on the open. Gap rules apply. Please avail yourself of the tool tip if you are unfamiliar. As the gap is large, keep #2 and #4 firmly in mind.
Scenarios
Potential is there for early trade which is generally counter trend first on any true gap. Aggressive traders can short the first one minute low or any cross back down through the open should the opening drive be higher. Target the RTH High for the gap fill. This is a very advanced style of market play and it's not easy to pull off as per gap rules #2 and #4.
Any gap and go scenario will be characterized by extremely bullish internals with either a complete failure to fill the gap at all or a partial fill. Often the best trade is the cross back up through the open after any partial gap fill.
Due to recency bias it can be easy to discount the potential for a look above and fail as per balance rules. Should the gap fully fill and acceptance be found back within the balance area, then there is potential for rotation to the opposing end of balance. See the Key Levels above.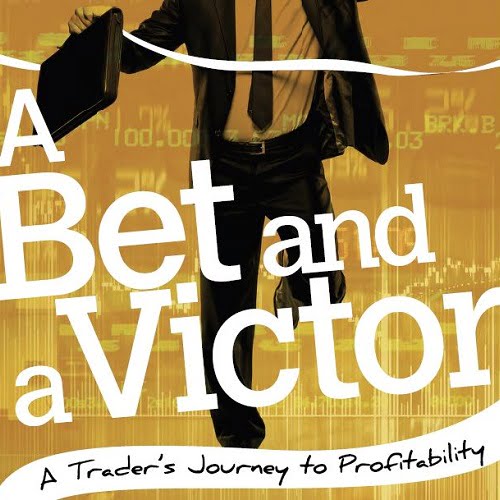 A Bet and a Victor eBook
Best way to dip your toe into the ocean of Trading Psychology for a tiny price. Follow protagonist Victor and see how many of his trading psychology pitfalls you recognize!
$20 – Get Yours Today