The Market Profile value areas and ShadowTrader Pivots for /ESH20 and /NQH20 Futures are posted free every morning
in the ShadowTrader Swing Trader newsletter.
Solid gap lower this morning to just outside of Friday's RTH range which puts gap rules into play. Overnight inventory is 100% net short.
The overnight range is quite large coming into today's session which makes the premarket read a bit more cloudy as there was plenty of activity inside of Friday's range and also outside of it. As with any larger true gap, your first focus should be on the preceding session's RTH Low. That is the first line in the sand that will either bring in larger (read: playable to upside with a buy) short covering or not. Remaining below the RTH Low is more bearish, finding acceptance back in range is less so. This particular open has an extra twist to it in that it is against the context of a long line of single prints from Friday. The low of those prints (RTH Low) is also Friday's open. Movement into these prints should offer little resistance and traders should target the End of the Single Prints if upside continuation is in the cards. As long as we open outside of Friday's range, gap rules are in play.
On the downside we have a reference point in the ONL which was also poor. I always say the same thing about overnight patterns which is that they have far less predictive power than RTH ones but at the same time should not be ignored. For those of you new to this line of thinking, the poor low is an indication that sellers are nervous at that level and have not been able to find more players to further their campaign lower at that level. It's almost always a sign of rejection of a certain price and the short term bias is in the other direction. Some of that has already happened in the overnight session with futures bouncing well away from that poor low and settling back into the middle of the overnight range currently.
Note that there are two overnight lows (between 1/2 and 1/3 and last night) that are at almost the same level. I would watch this more as an "area" today rather than a specific level for that reason. Acceptance below this area would fill the first gap below us (#6) and then target the VPOC #11 at 3205.75.
Scenarios
My first focus today will be whether or not there will be any playable fade off of the gap down to take prices to the RTH Low as a gap fill or not. If so, the play is to monitor for continuation into the single prints, eventually targeting the End of the Single Prints and potentially higher. This will be not be an easy read today because we are so far off of the ONL already and slated to open at about the midpoint of an expanded overnight range.
A weaker market (read: shortable) today will be characterized by either a failure to fill the gap or a fill that rejects quickly at the RTH Low and comes back down to the open. In such a scenario, the RTH Low can be a short entry point with stop over HOD, or the subsequent retest of the open can be an your entry point with a stop over the RTH Low.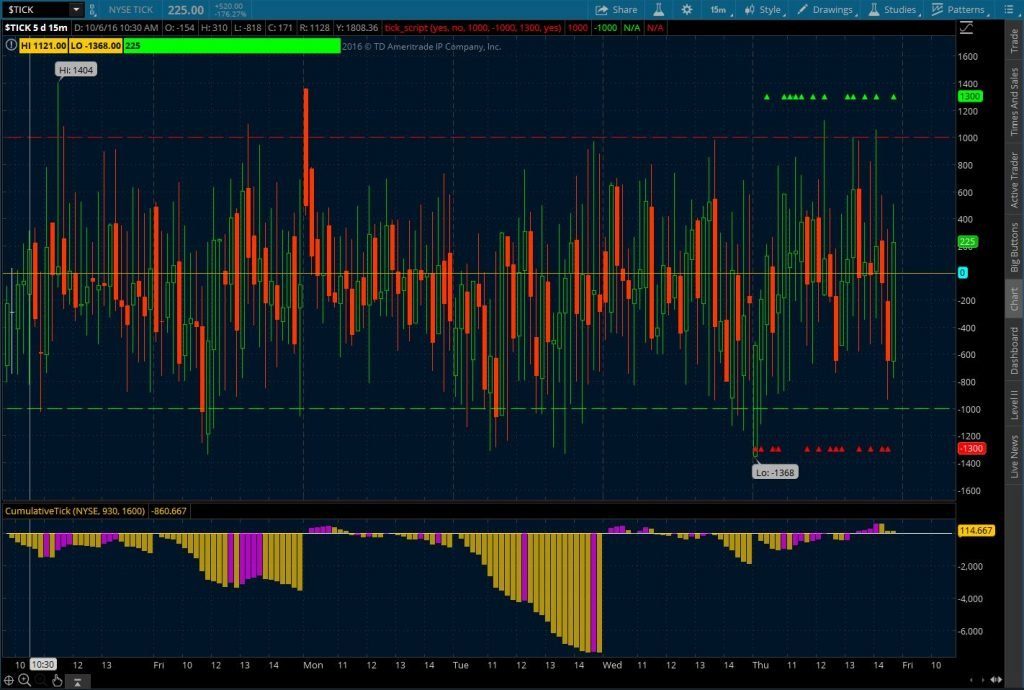 ShadowTrader Cumulative Tick
Beef up your "quad" and by putting your tick indicator on steroids!
Learn More