The Market Profile value areas and ShadowTrader Pivots for /ESM21 and /NQM21 Futures are posted free every morning
in the ShadowTrader Swing Trader newsletter.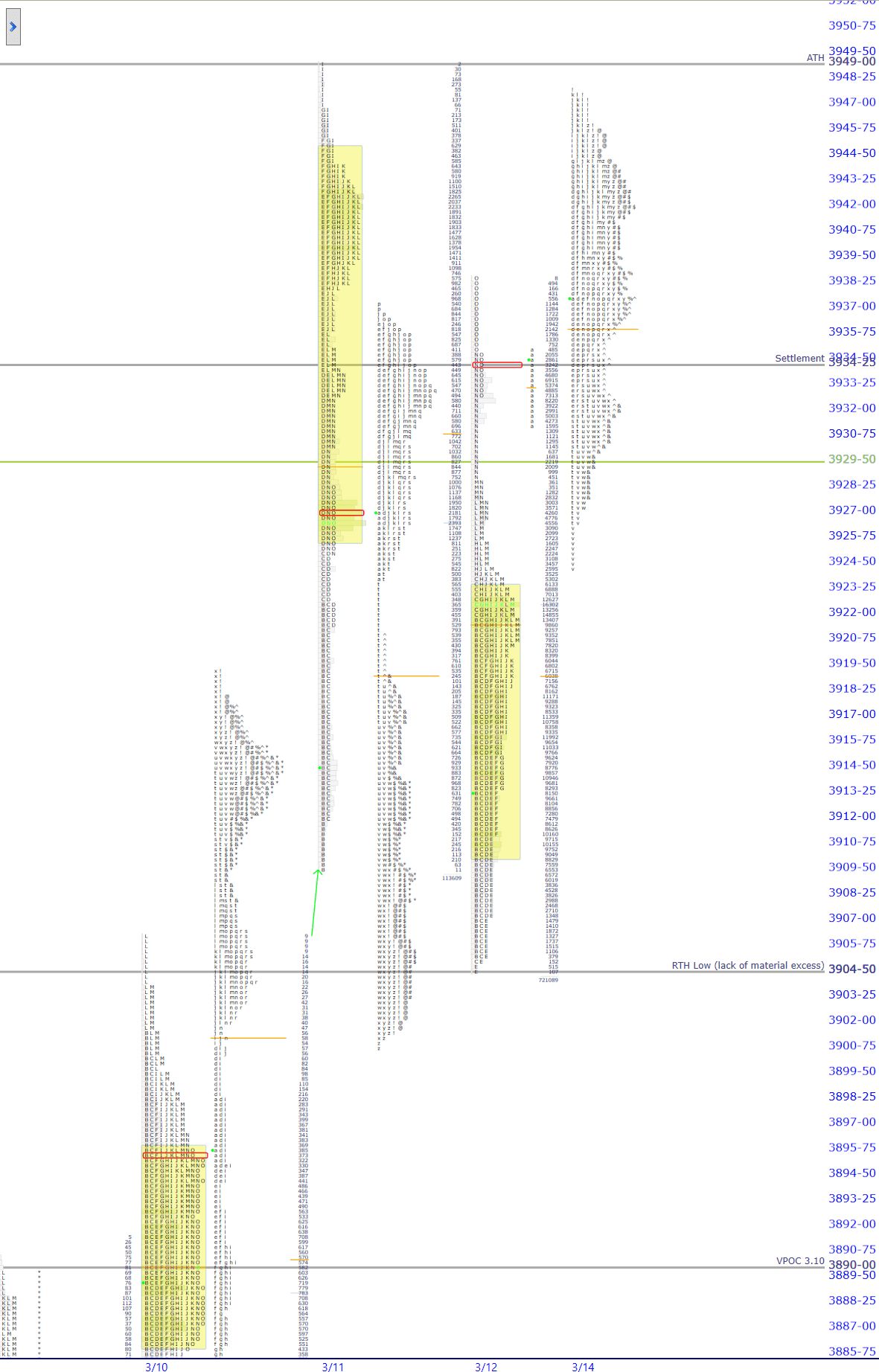 WindoTrader 702-800-4628 Speak with Terry about the ShadowTrader discount
Key Levels for Today
| 3949.00 | RTH High 3.11 / ATH |
| --- | --- |
| 3934.25 | Settlement |
| 3924.25 | ONL |
| 3904.50 | RTH Low / Lack of Material Excess |
Tiny gap on both sides. Gap rules are not in play. Overnight inventory is very balanced and we are currently in the middle to lower third of the range. All of this speaks to a market that is in balance and has potential to remain so in the RTH session. Higher odds trades should develop later in the session rather than at the open. Responsive trade will be the M.O. unless the all time high or the RTH Low is breached.
Scenarios
Overnight activity is in balance and has not exhibited any price exploration out of recent range. As such, assume responsive trade within the RTH range of the last two sessions.

The recent ATH may be a breakout point for initiative trade. Monitor for continuation if so.
Friday's RTH Low printed a lack of material excess (the minimum two ticks needed to not be poor). That structure could be in need of repair on any liquidation break. There is a VPOC at 3890.00 from 3/10.