The Market Profile value areas and ShadowTrader Pivots for /ESZ20 and /NQZ20 Futures are posted free every morning
in the ShadowTrader Swing Trader newsletter.
WindoTrader 702-800-4628 Speak with Terry about the ShadowTrader discount
Key Levels for Today
| 3376.25 | Top of Gap |
| --- | --- |
| 3349.75 | ONH |
| 3333.75 | Bottom of Gap |
| 3323.50 | RTH High |
| 3299.25 | Settlement / ONL |
Solid true gap higher on this election day. Gap rules are in play.
Overnight inventory is 100% net long and as of now we are slated to open in the upper third of the overnight range.
There is a large unfilled gap above yesterday's range into which overnight activity has ventured forth. This is simply a carry forward to know that we are opening inside of a gap. Only RTH activity counts towards actually repairing this structure.
If there is any early fade, the bottom of the gap could be a support point where stronger buyers emerge. Keep that in mind as a Key Level today.
While it's a long way away from current price, I must mention that yesterday's RTH Low is one to carry forward into your narrative. The low was both poor and weak. It is a poor low due to lack of excess and it is a weak low because it stopped dead on the prior RTH session's settlement. Mark it off on your charts as it will be a good short should it ever be tested again.
As this is the last RTH session before the election, expect some craziness as players jockey for position ahead of the results. Very difficult to say how futures will react this evening, so comport yourselves accordingly.
Scenarios
Gap rules are in play. As such, the first scenario is always the potential fade. Overnight inventory is 100% net long and we are well out of range so the setup is there. Look for early failure to take out the ONH and/or crosses back below the open after any opening drive higher. Monitor for continuation and consider the Bottom of the Gap as potential support.
The upside gap should fill at some point and that could be today. If this is the scenario, then the ONH will get taken on strong tempo and bullish internals and traders should monitor for continuation.
Anything more playable to the downside would be presaged by a failure to hold above the Bottom of the Gap and subsequent full gap fill that then finds acceptance within yesterday's RTH range.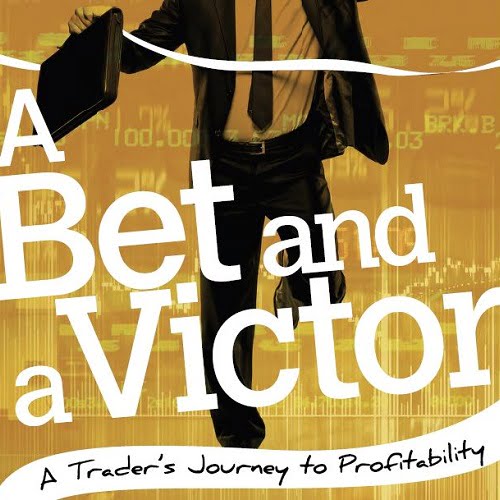 A Bet and a Victor eBook
Best way to dip your toe into the ocean of Trading Psychology for a tiny price. Follow protagonist Victor and see how many of his trading psychology pitfalls you recognize!
$20 - Get Yours Today