The Market Profile value areas and ShadowTrader Pivots for /ESU19 and /NQU19 Futures are posted free every morning
in the ShadowTrader Swing Trader newsletter.
Yesterday's move although trending in price didn't feel that way when put against the backdrop of its internals, tempo, and volume. Everything was just barely bearish with most readings pointing to weak selling. The volume POC didn't migrate downward with price even though the settlement was almost dead on the low. I carry all this forward in my narrative.
Coming into today's session, we are opening about flat but on overnight inventory that is basically 100% net short and with a 45 degree line at the base of its distribution. As always, there is less import to overnight patterns in the market profile but they are also not to be ignored. Read the 45 degree line the same way you would in an RTH session in that it is a "secure" (definitely note the quote marks which in this case mean 'sort of but not totally') type of low.
Given the pattern and recovery of the overnight trade, my first inclination is that we will travel somewhat into yesterday's RTH range. As such, I've curated the key levels accordingly. The RTH low is purposely the first key level on the list because it will define today's trade more than any other. We will either be able to hold inside of yesterday's range or we won't. Just that one piece of M.G.I. will be very valuable today. Holding inside of yesterday's range increases the odds of short covering due to yesterday's wide range red bar and overnight inventory situation while holding below may embolden sellers and stave off short covering, even possibly attracting new sellers. If so, then obviously the ONL is in play and is the target and also the door to further weakness.
Scenarios
As with any 100% net short o/n inventory, the move to look for is the upside one. Today there is slightly more potential for that given the trending down on not so weak internals yesterday. I've listed the key levels accordingly as the signposts (targets) of where the market would go on such a move.
Have a great day,
Peter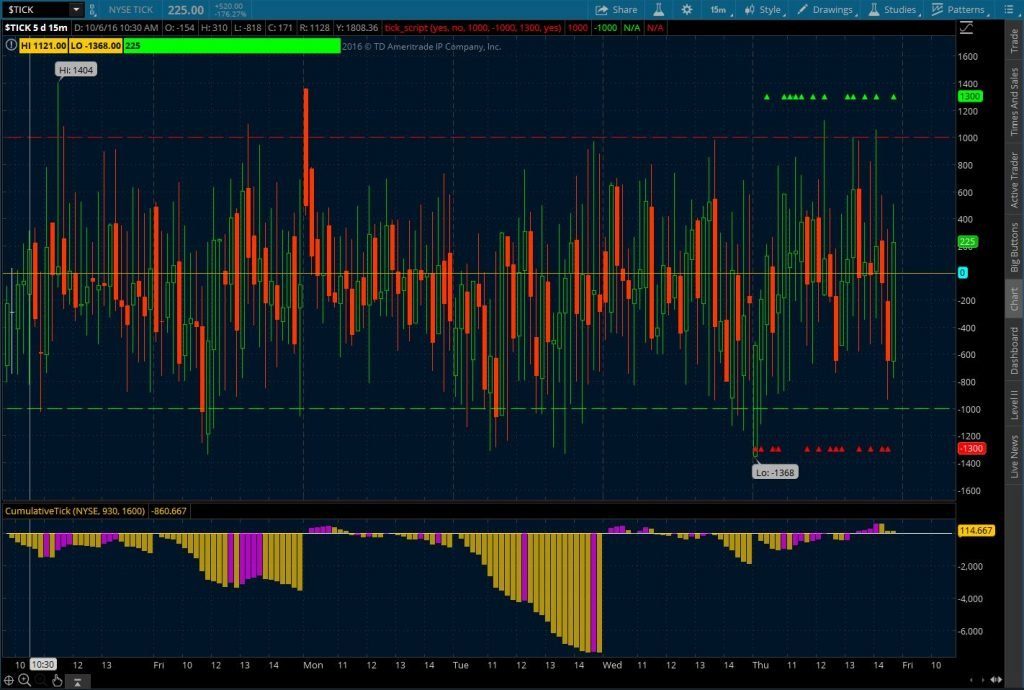 ShadowTrader Cumulative Tick
Beef up your "quad" and by putting your tick indicator on steroids!
Learn More