The Market Profile value areas and ShadowTrader Pivots for /ESZ20 and /NQZ20 Futures are posted free every morning
in the ShadowTrader Swing Trader newsletter.
WindoTrader 702-800-4628 Speak with Terry about the ShadowTrader discount
Small true gap higher on the heels of yesterday's trending day upwards. Overnight inventory is balanced to net long. As of now we are slated to open out of range but not out of balance in the larger context. Current prices are very close to the ONH.
While it should be looked at as having less import than an RTH pattern, I'm noting that the overnight session lows formed a 45 degree line pattern. This is short term bullish and the overnight low should be seen as somewhat secure. That's valuable M.G.I.
Yesterday's reversal after a large gap down gave us more information about the state of stronger sellers or lack thereof. I will assume a bullish stance today unless the ONL gets taken out, causing the overnight 45 degree line to fail.
Scenarios
While we are opening on a true gap which puts gap rules into play, overnight inventory is not 100% net long and there is no potential shock and awe caused by where we open. Thus, the better trade will probably develop later rather than earlier in today's session.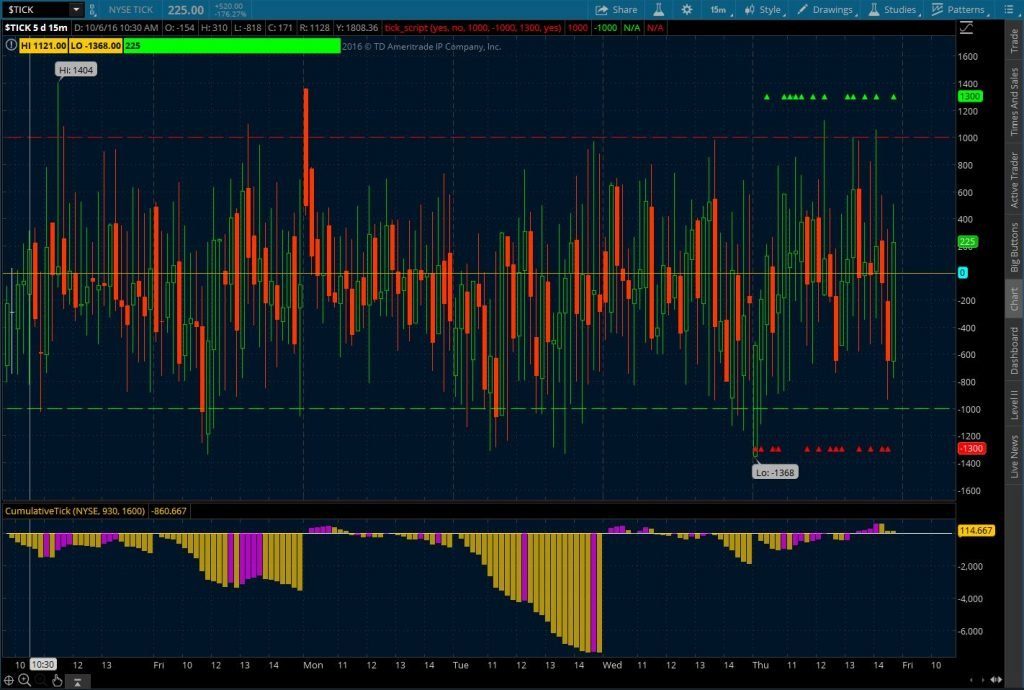 ShadowTrader Cumulative Tick
Beef up your "quad" and by putting your tick indicator on steroids!
Learn More