The Market Profile value areas and ShadowTrader Pivots for /ESZ18 and /NQZ18 Futures are posted free every morning
in the ShadowTrader Swing Trader newsletter.
Good Morning
A gap and hold was moving definitively towards the 2680 gap fill area when more tariff talk out of nowhere scuttled bulls ambitions for the umpteenth time. The gap was filled on a spike move overnight but that doesn't count towards filling the gap.
Yesterday's action also left a gap below us which has resulted in the rare awkward turtle pattern where there is a gap above yesterday's range and a gap below. Which one will fill, we don't know! Day timeframe hard row to hoe, ShadowTrader is real and never faux! (insert beatbox sounds here).
The premarket trade thus far is also trading on a gap although not one that will result in any true gap on the chart. Currently ticking down about 11, futures are trading well inside of yesterday's range and the ONL is well above the RTH low. This is of note. I believe that a market that was more panicked or got itself too long yesterday would have fallen apart further. Why didn't overnight trade at least test the RTH low? Beyond these dynamics we need to note that the overnight inventory situation is solidly net short. Putting those together I would expect a rotational day today which may well hold inside of yesterday's RTH range.
Note that before the aforementioned news came out, the volume POC managed to migrate to the upper end of yesterday's distribution. Carry that forward at least for today.
There won't be any development of anything meaningful on the downside unless we can find acceptance below the 2652.50 level (top of lower gap) and on to the 2647.50 which would represent the fill. Acceptance below that level puts the 2636.00 VPOC into play. On the upside, the gap was shortened a bit by yesterday's action but about 5 handles still remain starting at 2676.25. Obviously, a breach there puts the 2681.50 opposite end of the gap into play. Anything higher than that and you're targeting 2694.50 which is the VPOC from 11/19.
Ok, enough with the jargon, just give it to me in a nutshell:
-Futures should be weaker overnight after having a look above and fail yesterday. That being said, since they are still trading well inside of yesterday's range and didn't even move to the RTH low, my thought is that we could rally today or at least hold yesterday's range in a rotational manner. If we don't, there are clear and obvious signposts above and below yesterday's range which should be used as targets.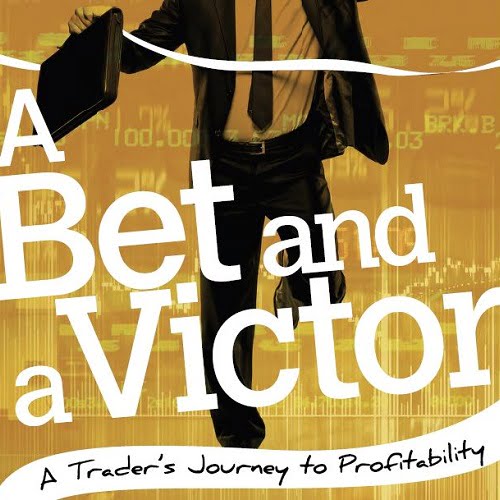 A Bet and a Victor eBook
Best way to dip your toe into the ocean of Trading Psychology for a tiny price. Follow protagonist Victor and see how many of his trading psychology pitfalls you recognize!
$20 - Get Yours Today
Have an excellent day,
-peter