The Market Profile value areas and ShadowTrader Pivots for /ESH21 and /NQH21 Futures are posted free every morning
in the ShadowTrader Swing Trader newsletter.
WindoTrader 702-800-4628 Speak with Terry about the ShadowTrader discount
  Key Levels for Today
| 3931.00 | VPOC 2.16 |
| --- | --- |
| 3928.00 | VPOC 2.17 |
| 3918.50 | RTH High |
| 3910.00 | Settlement (5x) |
Large overnight range in both directions. Focus should be on whether or not a new overnight low was made lower than the RTH low which it was not. This is noteworthy because yesterday's RTH Low was right to the balance area low give or take a few ticks. This morning is a true gap higher now on overnight inventory that is very balanced. We are currently trading at the upper end of that overnight range near the ONH.
If we assume that yesterday's rotation to the balance area low could have been the end of the down move, then upwards bias should be favored in today's session. With overnight inventory very balanced, there is little to go on as far as the open but in keeping with what we know from our narrative, any corrective activity should probably be bought. Only acceptance below the settlement (which has been a settlement area for 5 sessions now) would have potential to change the tone.
I've purposely listed only the VPOC's above us (which are already being tested in overnight trade) as the upside references. The profiles are a bit messy above us and I don't see any major turning points on the way to that ATH that was made in an overnight session. Longs should ultimately target this level.
  Scenarios
The narrative points to a market that should be biased higher today. Trade accordingly. If there is a gap fill it could be a buying opportunity. As mentioned above, use the settlement as a line in the sand as to where any acceptance below has potential to change the tone.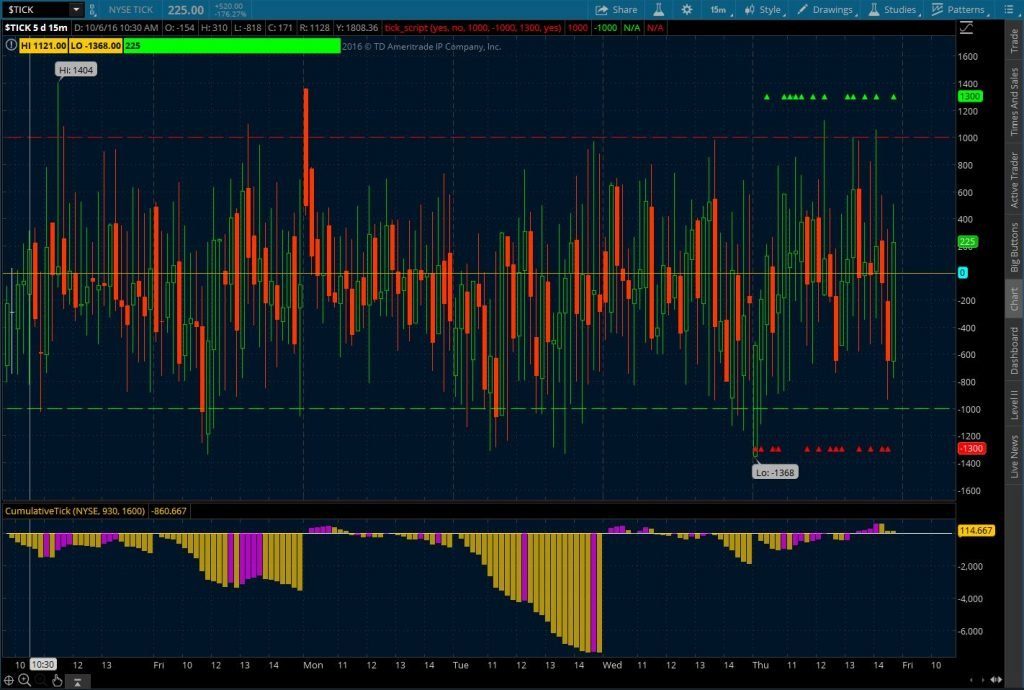 ShadowTrader Cumulative Tick
Beef up your "quad" and by putting your tick indicator on steroids!
Learn More